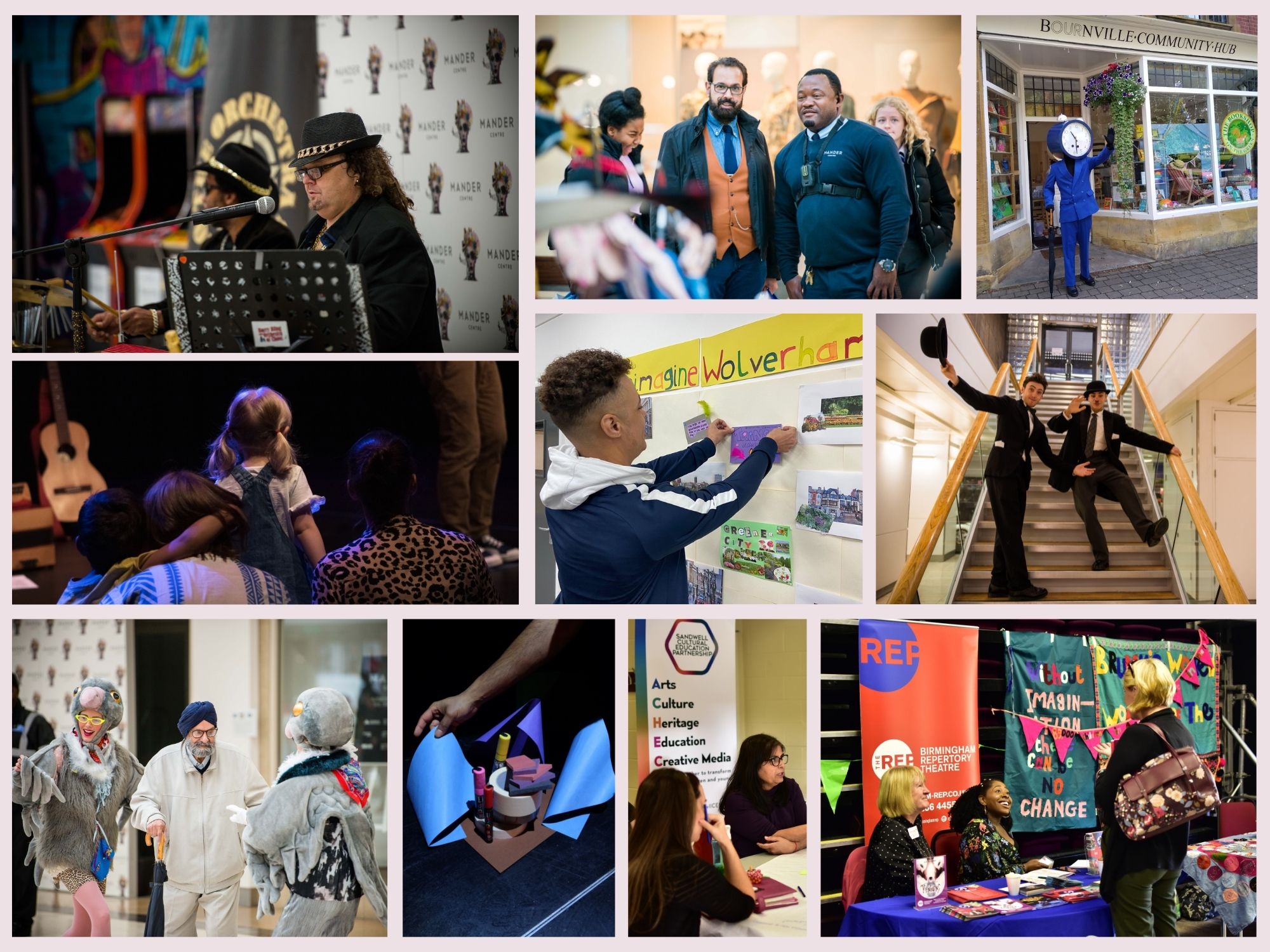 2 x Trainee Performers (Actors, Musicians, Dancers)
In partnership with Cloud Cuckoo Land Theatre
25 hours per week, fixed term for 6 months, paid at £9.50 per hour.
If you have any questions, require any of this information or our role description in a different format, or need any other support to apply, please email hello@cloudcuckoolandtheatre.com
These roles are supported by the Kickstart scheme. Applicants must be aged 18 to 24 and claiming universal credit.
You must apply through your Job Centre. Ask your job coach to search for the Trainee Performer role with Curiosity Productions: postcode reference is B9 4AA.
Application deadline 28th September 2021 6.30pm
Selected applicants will be invited to attend an informal workshop audition online, which will be followed by an interview recall for shortlisted applicants. Training and mentoring will be provided to support personal and professional development.
Curiosity Productions and Cloud Cuckoo Land Theatre are committed to positive action to tackle systemic marginalisation. If you meet the essential criteria and you identify as D/deaf, disabled or neurodivergent, LGBTQI+, or as a person of African, Caribbean or Latinx heritage, South Asian, East Asian, South East Asian or Middle Eastern heritage, Roma, Irish Traveller or Jewish heritage you will be guaranteed an audition for this role.
Ready to find out more?
Download our role description for more information on the role and how to apply:
Need a version in large-print?
To find out more information on the role and how to apply, but need information in large print, please download our large print role description at the following:
Curious Associates - Get in touch!
Curiosity Productions are looking for producers, project managers, community connectors and creatives to become associates of the company. As the arts and cultural sector is opening back up, we are being asked to do lots of exciting projects that we don't currently have the capacity to deliver. 
We know that there are loads of talented creative people in the Black Country and Birmingham that we could collaborate with, but we don't know who you all are and whether you're looking for work right now. We would like hear from anyone based in the Midlands, particularly those who want to work in Birmingham and the Black Country, who align with our Principles of collaboration, curiosity, equity, access and inclusion. 
We are not advertising any specific roles currently, but we quite often get offered very last minute opportunities where we need to pick up the phone and find someone to deliver quickly, so we'd like to build up a cohort of Curious Associates who we can start to work with more regularly. 
We are particularly interested in working with people who are currently underrepresented in the arts sector, including people who identify as Deaf, disabled, neurodivergent, LGBTQ+, and people who may experience racism, including people of African, Caribbean or Latinx heritage, people of South Asian, East Asian, South East or Middle Eastern heritage, and people of Roma, Irish Traveller or Jewish heritage.  
We are open to working with people at different stages in their career and can offer training and mentoring alongside any work opportunities. 
If you are interested in becoming a Curious Associate please send a CV/ personal description or a short audio or video file of no more than 5 minutes outlining: 
your skills and experience working in the arts and culture sector

 

why you'd like to be a Curious Associate

 

how you align or connect to our

Principles

 

 

links to up to 3 of your previous projects or pieces of work

 
Please send this to isaac@curiosityproductions.co.uk 
If you would like to discuss this opportunity with us before making an application, please book in a 30 minute meeting with our Creative Director using this Calendly link: https://calendly.com/jenny-curiosity (please note Jenny has availability from 5th October) 
This is an open call with no specific deadline, so we'd love to hear from you whenever you're ready to work with us. For more information about us please head to our website or follow us on social media on @CuriosityProductions on Facebook and Instagram and @CuriosityProd on Twitter.