Jenny Smith (she/her) – Creative Director
Email: jenny@curiosityproductions.co.uk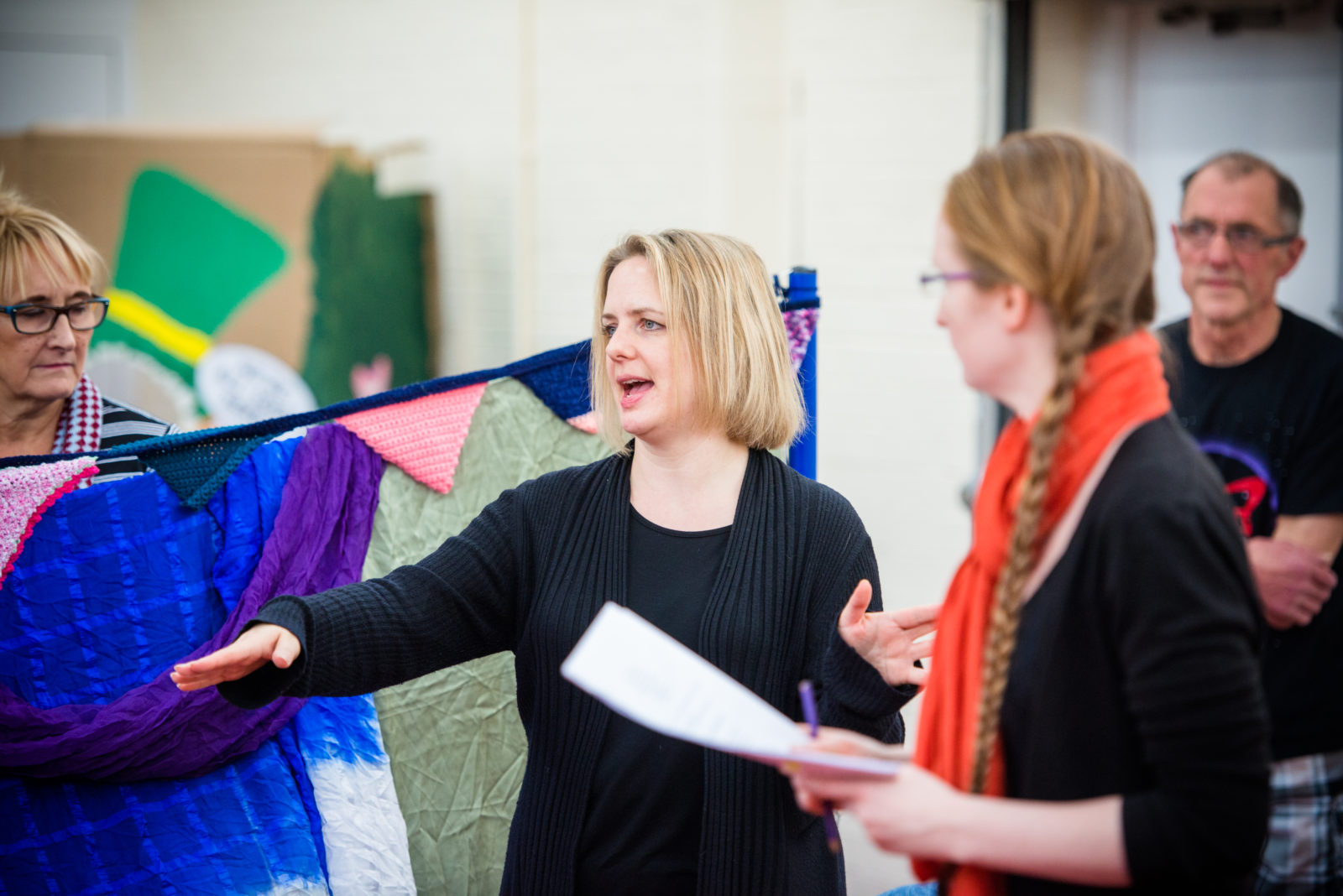 Jenny Smith is Creative Director and founder of Curiosity Productions. She has been working in the arts since graduating with a BA Hons degree in Theatre and Professional Practice in 2000, and has been a freelance Creative Producer and Project Manager since 2012. She achieved an MA in International Cultural Policy and Management from Warwick University in 2013 and participated in the RE:Present cultural Leadership training programme in 2016.
Jenny has extensive experience of delivering projects at a variety of scales in performing and visual arts, in community and formal settings. Jenny has worked with a range of organisations across the West Midlands including: Birmingham Repertory Theatre (Creative Producer), Birmingham Arts Partnership (Consultant for Birmingham Arts Volunteers project), Birmingham City Council (Connecting Communities Conference Coordinator, Birmingham Arts Board and Cultural Leadership Training Coordinator) and Birmingham Weekender (Street Arts Coordinator), BE FESTIVAL (Learning & Participation Producer), Birmingham Hippodrome (Hippodrome Heritage Project Manager),  Creative Black Country (Arts Adviser, Funny Things Festival Producer, Creative Director – maternity cover) and Big Brum TIE (Acting Company Director).She has managed project budgets of up to £1.5 million.
Jenny is deeply committed to equity, access and inclusion. She is passionate about community engaged and co-designed work, particularly with children and young people and communities who do not normally get access to funded arts activity. One of the most rewarding aspects of her work is mentoring and supporting early career artists and creatives. Jenny has worked across all artforms, and specialises in theatre, dance and interactive installation projects. She has experience of working across different sectors, particularly with young people, community development, heritage and health.
Jenny loves dancing, although it's more often in the kitchen with her family rather than a dance floor these days.
Shay Malcolm (they/them) – Performance Production Assistant
Email: shay@curiosityproductions.co.uk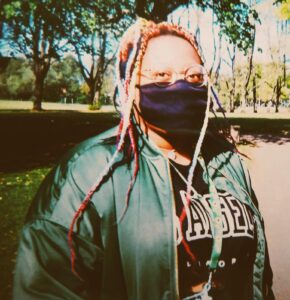 Shay joined the Curiosity team in May 2021. Shay is a competitive cheerleader who enjoys film photography, cooking and reading. They also love performing arts, studying it for one year at college. In their spare time, they are either thrift shopping, re-watching old TV shows or going on long walks. They're also a care leaver and part of the care leavers independence collective in Wolverhampton. They are supported by everyone there which makes them feel grateful. In the group, they help make a difference for other care leavers and children in care all while having fun and socialising with each other. They also love fashion, art and local history, being heavily inspired by the 1960s and 1990s, they love dressing as colourful as possible.
Taneesha Lewis (she/her) – Digital Marketing Assistant
Email: taneesha@curiosityproductions.co.uk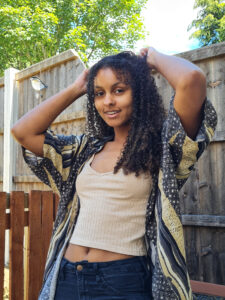 Taneesha became a member of Curiosity in June 2021 as a Digital Marketing Assistant. She is a BA (Hons) Film, Television, and Radio graduate of Staffordshire University and has a love for all things creative. Taneesha picked up her first camera at 11 and has been hooked on visual art forms ever since. Some of her favourite outlets include photography, content-creating, and fashion but is always up for trying something new. Her favourite genres are science-fiction and fantasy with a particular interest in dystopian sci-fi.
She cares most about making other feel listened to and included, wanting to create a safe space for everyone to feel as though they can be their authentic selves.
Taneesha is also a vintage shirt and jacket enthusiast, and a lover of cake.
Chloe Lester (she/her) – Performance Production Assistant
Email: chloe@curiosityproductions.co.uk
Chloe joined the Curiosity team in June 2021. Chloe is a cosplayer and prop maker who has a passion for art, music and all things nerdy. She studied Performing Arts for two years at college following many exciting acting experiences, and is passionate about getting involved in the arts. When she isn't dressing up as her favourite characters or creating props and costumes, she enjoys writing, experimenting with makeup, classic literature, watching Marvel films and going to concerts.
Isaac Boothman (he/him) – Marketing & Administration Assistant
Email: isaac@curiosityproductions.co.uk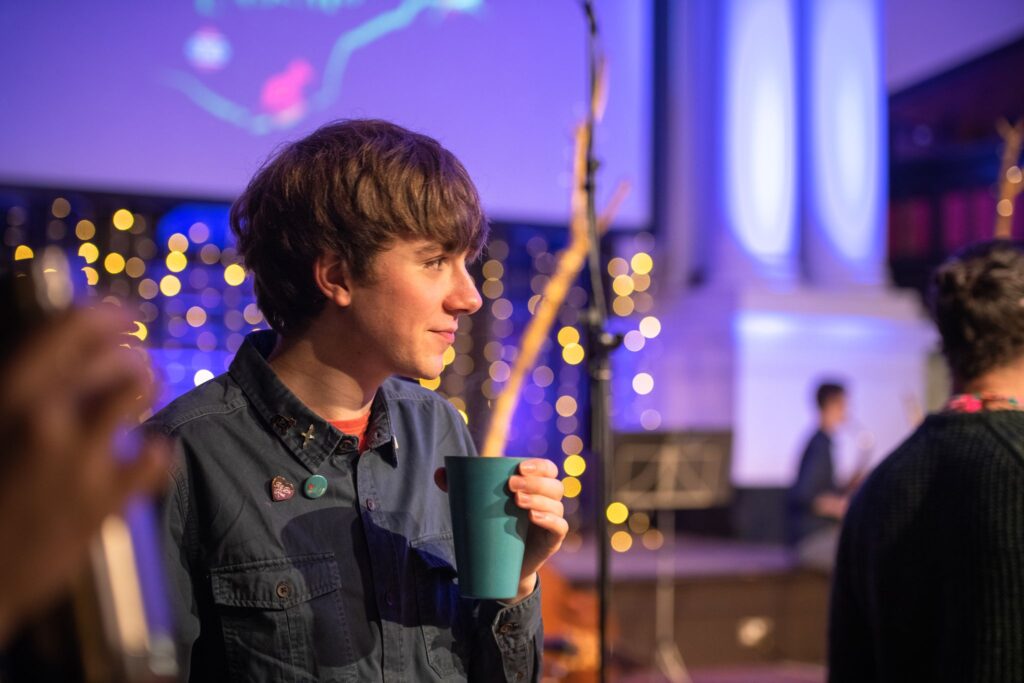 Isaac Boothman is an administrator and marketer, passionate about music, interaction, and fairness. Isaac began working for Curiosity Productions in June 2021, following training with community music charity Misfits Music Foundation, and the Scottish street orchestra Nevis Ensemble. Working with young people to support their creativity has been a common theme in past work, in writing a historical podcast for the youth-led Wakefield LitFest, or as Secretary for the University of Birmingham Music Society. Isaac is an enthusiastic writer, whether producing spoken word poetry, copywriting or highly positive emails.
When he isn't rehearsing or working, you'll often find him cooking chaotic meals, or cycling round the West Midlands in an attempt to improve his sense of direction.