Jenny Smith – Creative Director
Email: jenny@curiosityproductions.co.uk
Jenny Smith is Artistic Director and founder of Curiosity Productions. She has been working in the arts since graduating with a BA Hons degree in Theatre and Professional Practice in 2000, and has been a freelance Creative Producer and Project Manager since 2012.
Jenny has worked across all artforms, and specialises in theatre, dance and interactive installation projects. She has experience of working across different sectors, particularly with young people, community development, heritage and health.
Jenny was a co-founder of Highly Sprung Performance Company in 2000. After three years with the theatre company she then moved on to work at Arts Council England, first as Arts Administrator and then Assistant Officer for Combined Arts and Dance, covering both the Dance Officer and Combined Arts Officer roles during her three years there. Jenny then took on the challenge of establishing a local authority arts service in South Shropshire as the first Arts Development Officer at South Shropshire District Council, and continued in a similar role at Shropshire Council when it became a unitary authority.
In Autumn 2012 Jenny made the move into a freelance career, and has worked with a range of organisations across the West Midlands including: Birmingham Repertory Theatre (Creative Producer), Birmingham Arts Partnership (Consultant for Birmingham Arts Volunteers project), Birmingham City Council (Connecting Communities Conference Coordinator, Birmingham Arts Board and Cultural Leadership Training Coordinator) and Birmingham Weekender (Street Arts Coordinator), BE FESTIVAL (Learning & Participation Producer), Birmingham Hippodrome (Hippodrome Heritage Project Manager),  Creative Black Country (Arts Adviser, Funny Things Festival Producer, Creative Director – maternity cover) and Big Brum TIE (Acting Company Director).
She achieved an MA with merit in International Cultural Policy and Management from Warwick University in 2013.
Jenny loves dancing, although it's usually in the kitchen with her toddler rather than a dance floor these days.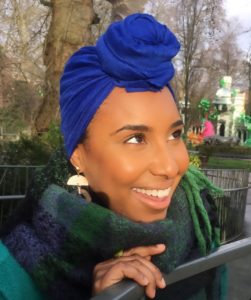 Paige Jackson – Creative Producer
Email: paige@curiosityproductions.co.uk
Paige became Creative Producer at Curiosity Productions in December 2018. She is a graduate of Birmingham's Southside Producers programme and has over 10 years' experience working within the arts and culture sector. Her experience and skill set range from tour booking, administration and marketing for small scale performing arts companies, coordinating and managing children's arts programmes and collaboratively producing city-wide festivals.
Paige is driven by several passions, including: community engagement and participation in arts and culture; improving children and young peoples access to a wide range of recreational, educational and professional opportunities; championing and working towards better representation and inclusion of marginalised communities and individuals.
She is about to embark on further professional development with China Plate Theatre.
Paige is a houseplant fanatic and loves to illustrate and paint